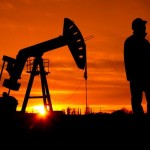 Mineral Rights Appraisals | Royalty Valuations
Legacy Royalties provides mineral rights appraisals and oil and gas royalty valuations for a range of purposes. These include fair market valuations, valuations for estate planning and estate tax determinations for estates with oil and gas interests. Each appraisal is prepared by a petroleum engineer.
Legacy Royalties also provides free royalty appraisals for Medicaid and social services applicants. Often times the value of a royalty interest may be nominal but can stand in the way of an applicant receiving necessary benefits unless a value can be placed on the holdings. We believe providing pro bono royalty valuations is one way we can utilize our expertise to serve our community.
Call us today to speak with an engineer about an appraisal and find out what your royalties or mineral rights are worth.