LEGACY ROYALTIES MANAGEMENT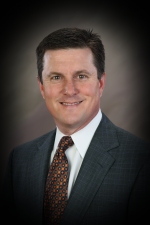 President

Mr. Smith is the founder and president of Legacy Royalties. Since 1994, Mr. Smith has worked as an independent oil and gas operator, mineral manager and petroleum engineering consultant. Mr. Smith has lectured on royalty appraisals to the National Association of Royalty Owners (NARO), the National Association of Division Order Analysts (NADOA), the National Association of Lease and Title Analysts (NALTA), the Petroleum Engineers Club of Dallas, and the Tax & Estate Planning Section of the Fort Worth Bar Association. Mr. Smith holds bachelors and masters degrees in petroleum engineering from the University of Texas at Austin and the University of Oklahoma. Mr. Smith spent the first six years of his career as a petroleum engineer with Exxon Mobil. Active in his community, Mr. Smith has served on the City Council of Tyler, Texas, the Grace Community School Board, the Executive Council of the Tyler Chamber of Commerce, and other charitable boards. Mr. Smith is currently serving on the board of Hospice of East Texas, the Smith County Farm & Ranch Club, the East Texas State Fair, and as co-chairman of the Pine Cove Christian Camps Capital Campaign.
Mr. Smith and his wife, Susan, live in Tyler, Texas and have four children. Mr. Smith and his family are active in the Gospel Village Mentoring Program. Mr. Smith spends his free time with his family, with his mentee, and at his farm outside Tyler.

Acquisitions Manager


Mr. Lowery joined Legacy Royalties as Acquisitions Manager in 2011. Prior to moving back to his home town of Tyler, he worked for XTO Energy in their Division Order group. Mr. Lowery is a Certified Mineral Manager, he has a Bachelor of Business Administration in Management from The University of Texas at Tyler, and he received his Petroleum Land Management certification at TCU.
Josh and his wife Lauren have 2 children and they enjoy staying active with different ministries and mentoring opportunities. Josh also serves as a Court Appointed Special Advocate (CASA) for abused and neglected children in East Texas who need a voice in court.